HOW BOG & idé improved IMPORTANT KPI's WITH Automated content
Author descriptions for website and app
CHALLENGE
Pages without text do not perform like pages with text
Bog & idé is a webshop selling books from many different authors. They had a lot of author pages on their website with no text. As result, the pages did not perform as well as their top 100 author pages with texts.
There were thousands of author pages without text, and it seemed impossible to write texts to all of them without having employees use all of their time on it.
Besides the time saving, it was also crucial for Bog & idé that the texts were SEO optimized so it would be easy for the reader to find the author pages on Google.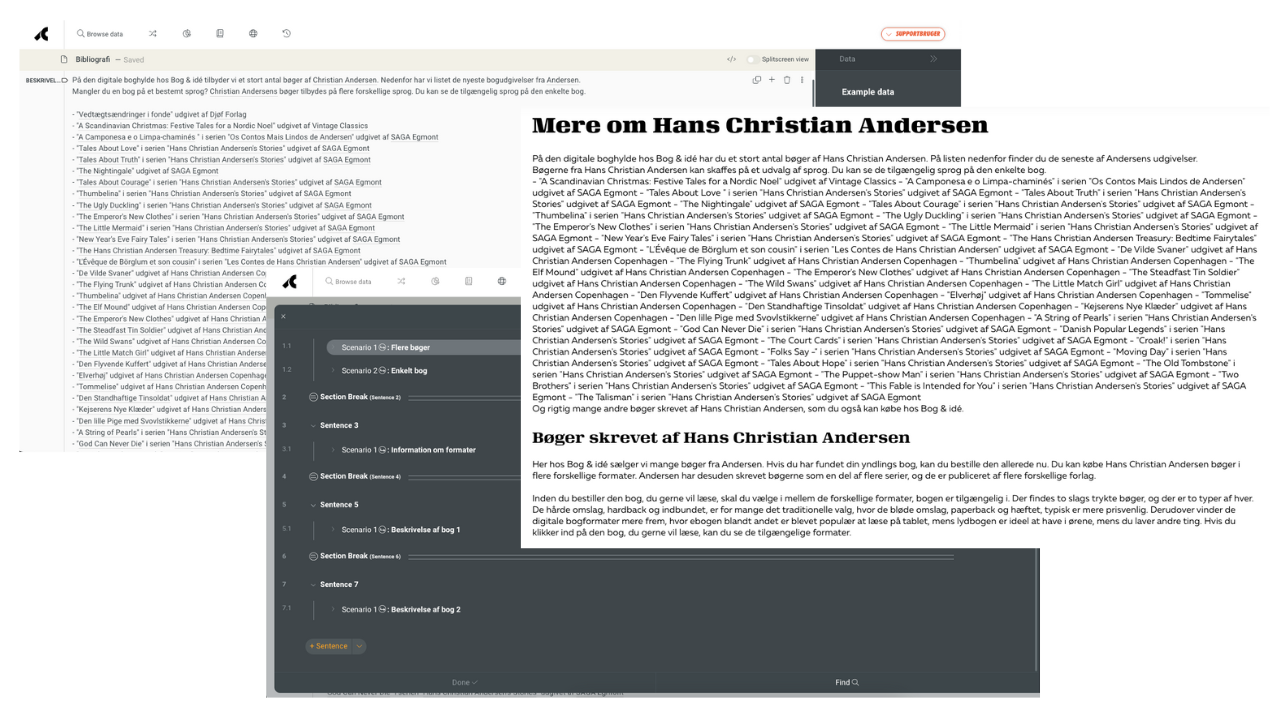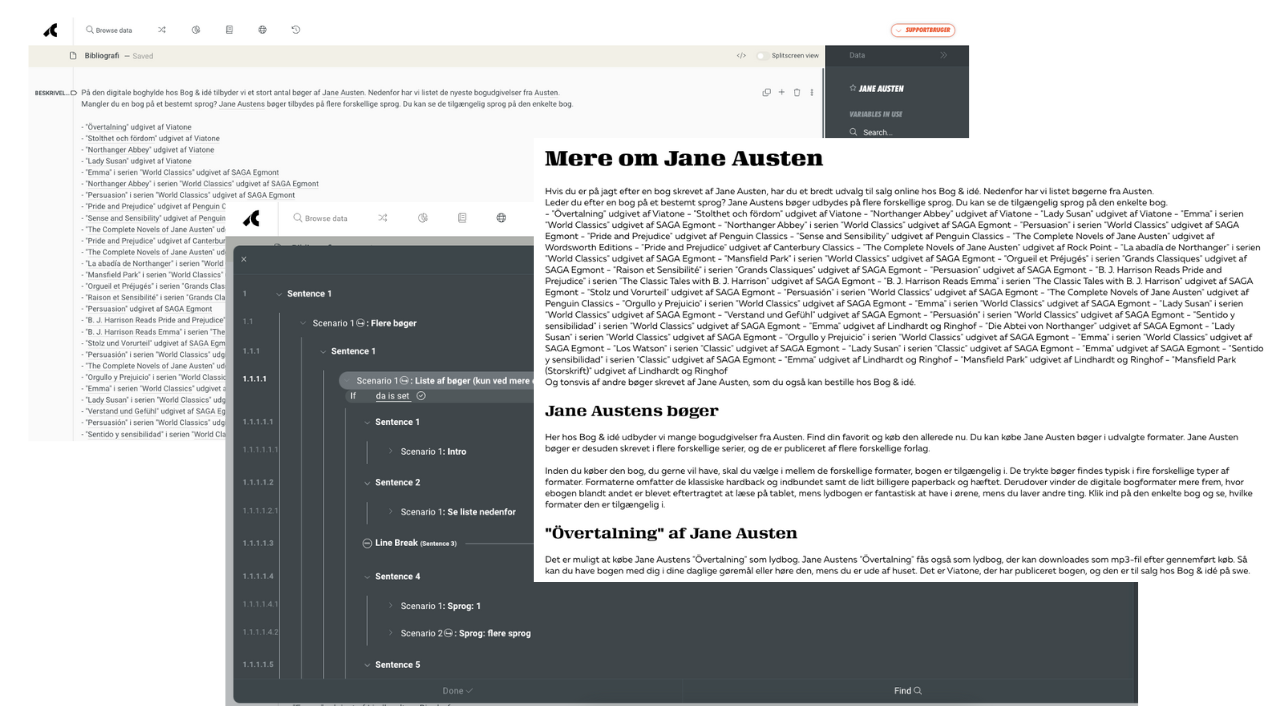 SOLUTION
Automated content saves time and helps create structure
Bog & idé was looking for a way to get relevant and informative content on all of their author pages that would help the reader find the right books but also ensure a higher ranking on Google when searching for the authors' names.
They chose to use IC Robotics, as they could then use the available data on each of the authors' books and make it into unique texts. It is all gathered in one text template and they can now - with a single push of a button - get a structured author description with relevant information about selected works by the author.
RESULTS
An impressive improvement in IMPORTANT KPI's
Besides the fact that they have saved a lot of time writing texts to all of the author pages, Bog & idé have now also a more strict structure in the texts that ensures SEO-friendly content that contains the necessary information for the reader.
You will find all the author texts on both Bog & idés website and in their app.
Already after the first three months, Bog & idé experienced great SEO results:
The CTR on the author pages was improved by 19,5%
The general CTR was increased by 0,4%
Impressions on the author pages were increased by 7,9%
The average ranking on Google was improved by 4,3% (from 9.3 to 8.9)