CONTENT CREATION FOR NEW MARKETS OR PRODUCTS WILL NEVER BE INCONVENIENT AGAIN
Let IC Robotics help you automate your product descriptions with an easy three-step process. In a beautiful combination of data and the natural language that you and I speak, you'll be able to make sure there'll only be elegantly crafted product descriptions that coincide with your brand's tone of voice.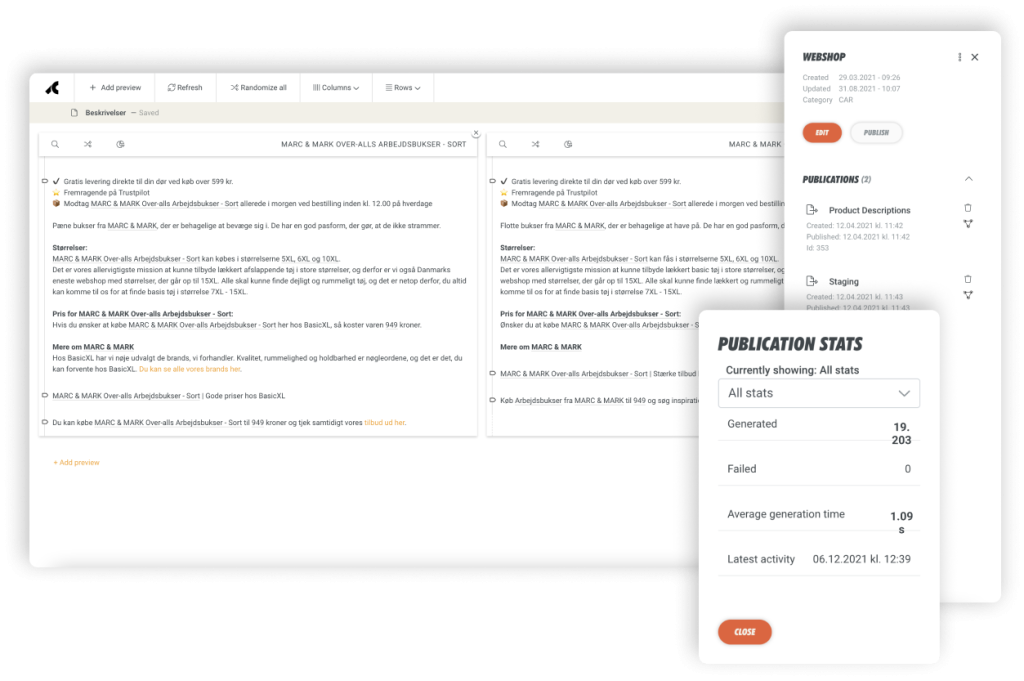 "HUMAN RESOURCES ARE EXPENSIVE AND HARD TO GET.
SPEND THEM ON TASKS WHERE HUMANS ARE ACTUALLY NEEDED."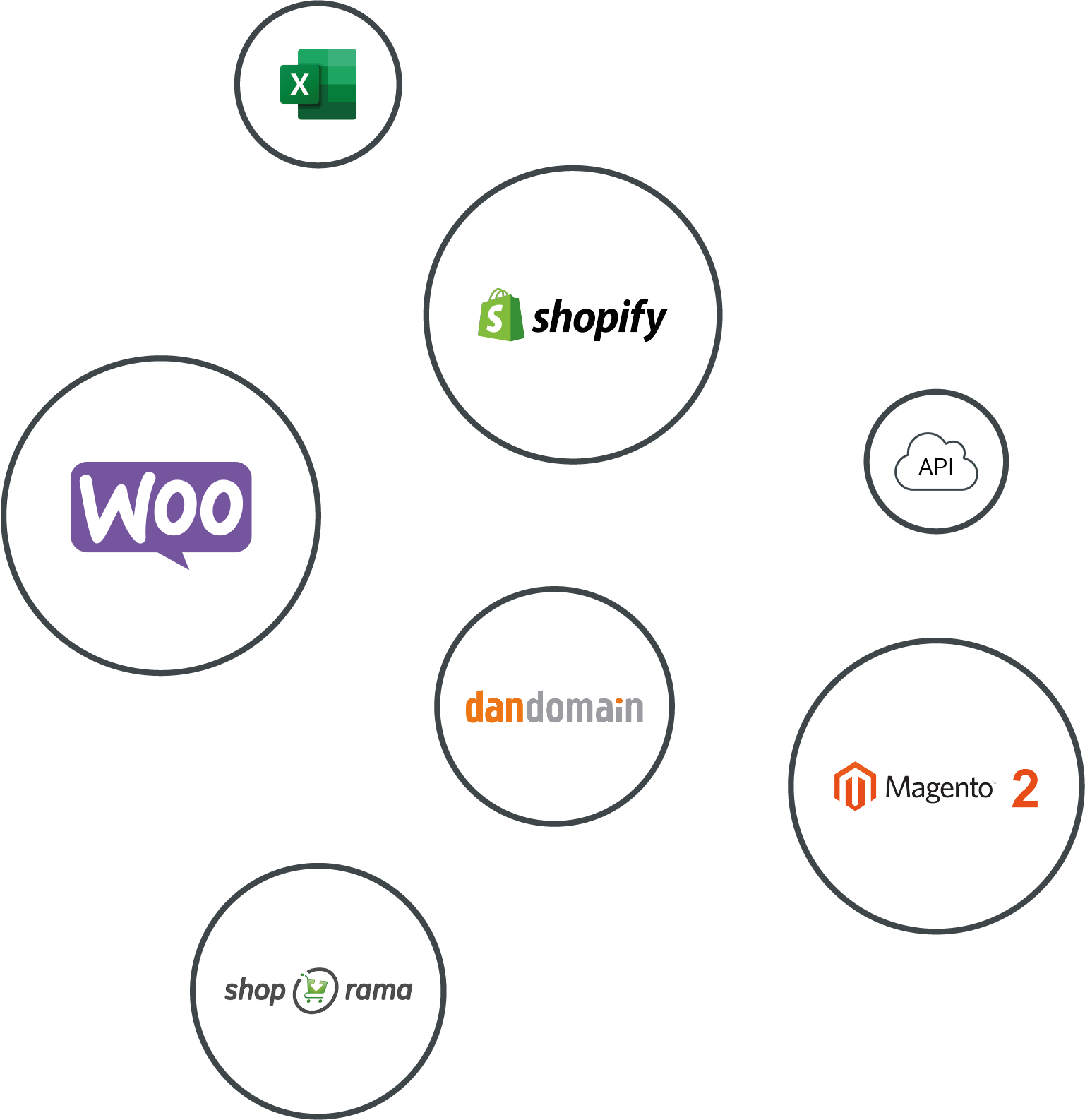 PLUG AND PLAY INTEGRATIONS
Quick and easy to set up
Import data from your webshop via one of the connectors
Create your template based on data and your own wording
Twist it with more synonyms and different scenarios
Decide to either push your text automatically on all products, semi or manually
Open a beer and watch the magic happen while thousands of product descriptions are being created
POWERFUL FEATURES
CREATE YOUR PERFECT TEMPLATE
Use your data to apply the simple if this, then that logic
Apply as many synonyms as you like to spice up your text and avoid duplicate content
Create variables and tweak them to fit the context
Create calculations, countdowns, timestamps and more based on your data
Set up conditions to define the output
Use the wording that correlates to your brand's tone of voice
Insert internal links to strengthen your category pages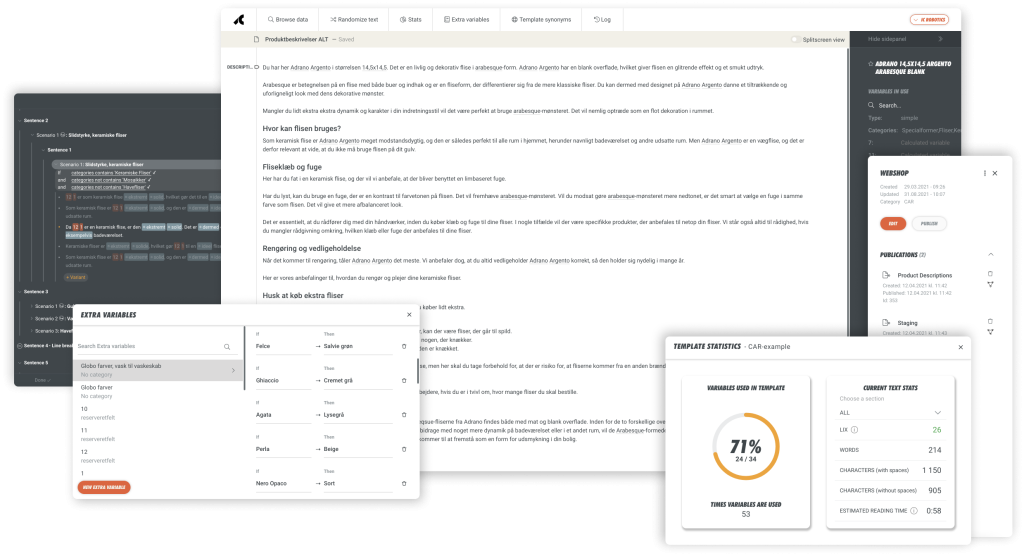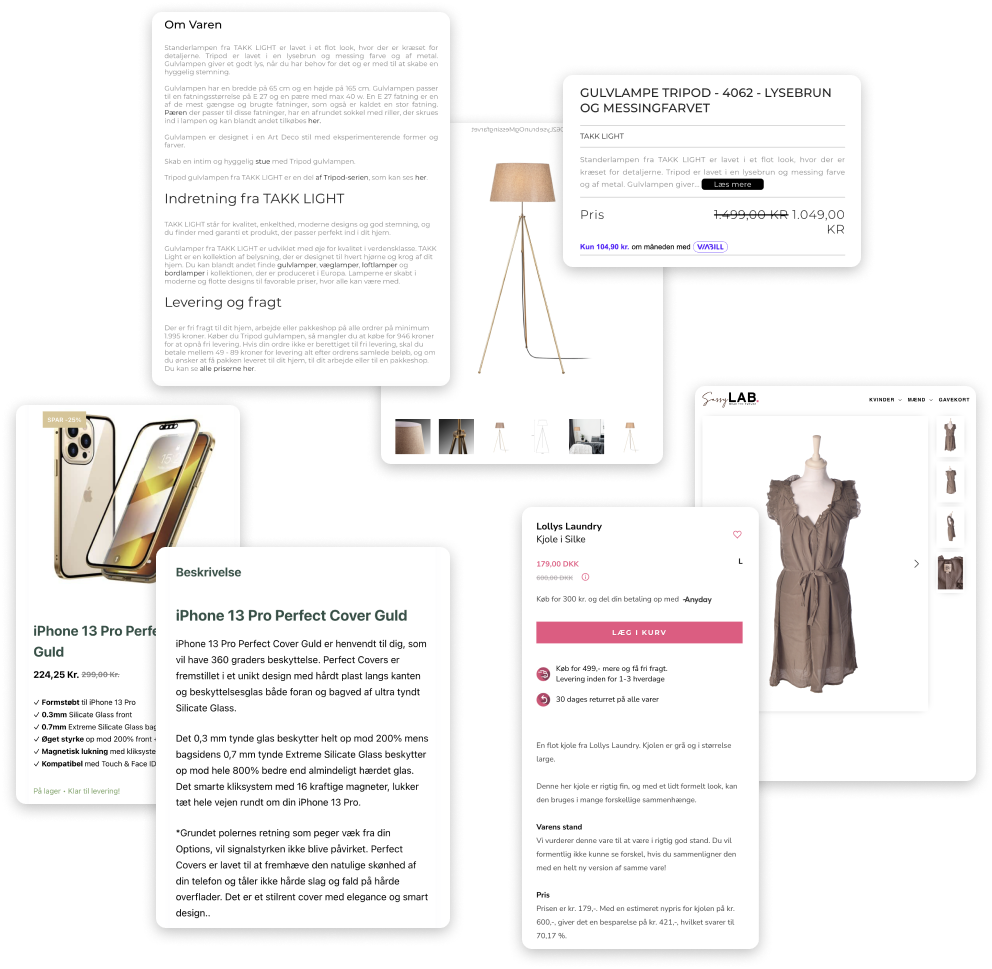 HIGH QUALITY CONTENT
Fresh and unique content, always
Get an endless stream of product descriptions, meta titles, meta descriptions, all tags and category descriptions
Need to make an upgrade to all descriptions? No problem! Edit in one central place and push live within seconds
Never have products with little or no description again
WANT A WALK-THROUGH? GET IN TOUCH!