Get a fast market entry with IC Robotics
With automated text, it will never be written content that holds you back from scaling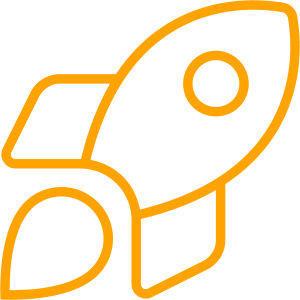 MORE PRODUCTS
Do you want to scale your business with more products?
Most webshops are continuously expanding their product range with more products. It can e.g. be products within the existing categories but from other brands or a new category. Regardless, it takes good planning if you want to make sure that all the written content is ready before you go live with your new products. To avoid having the written content as an obstacle for the product launch many webshops choose to compromise with the quality or to do it without text altogether.
But this would not even be a problem if you have automated texts. You can build a template in IC Robotics that embraces your entire product range which means that you will never have to worry about going live with products without text. Launching categories will only require a few adjustments or additions and with a blink of an eye you are ready with brand new texts.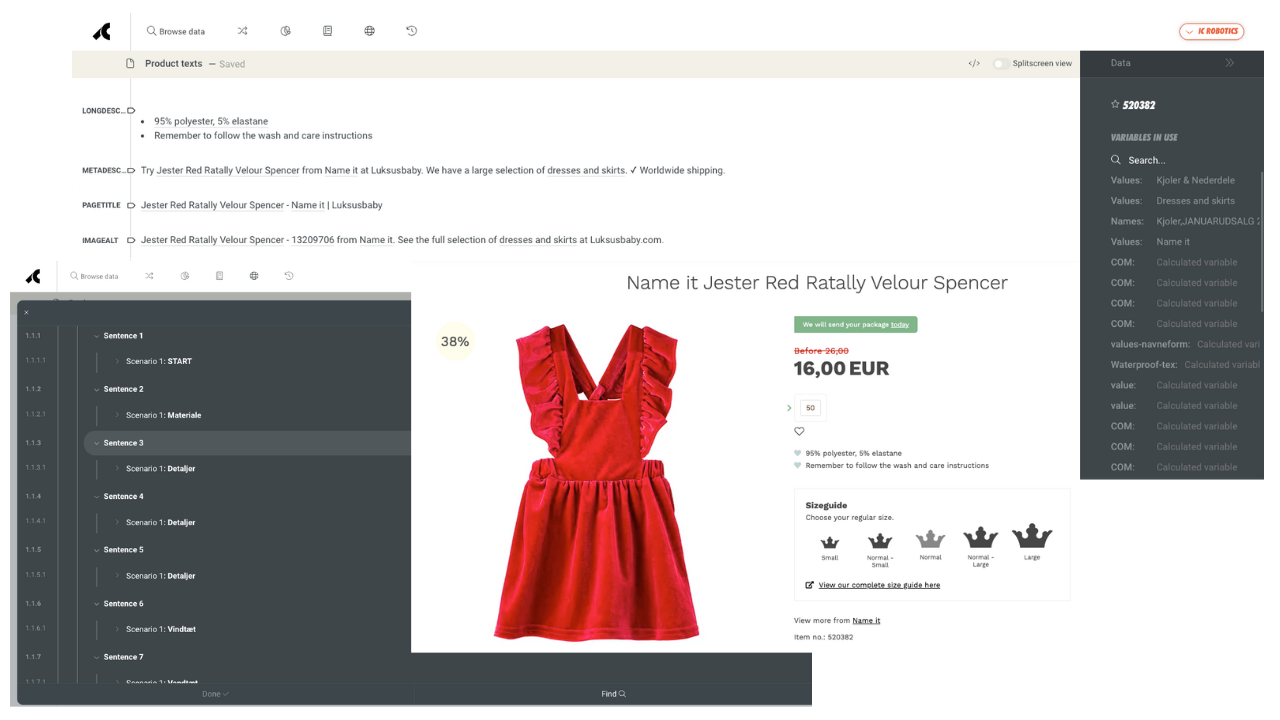 NEW MARKETS
Do you want to scale your business to new markets?
Scaling to new markets is the next step on the journey of growth for many webshops. But new markets also mean content in a new language. In some cases, this requires brand new texts written from the scratch but in most cases, it will "just" be a matter of translating all the existing texts. However, very few e-commerces have the internal resources for that amount of translations, and the job therefore often lands on a desk of an external company which can be expensive.
Having a tool such as IC Robotics can here be a huge help as you will have all your texts in one place. All you need to do when entering a new market is make a copy of your existing template and adjust it to fit the new language and market. The amount of translation will therefore only include the text within the template which will be significantly less than if you had to have every single one of the texts on your website translated.
YOUR NEW TOOL FOR SCALING
NEVER LET TEXTS HOLD YOU BACK AGAIN
Instead of using a ton of time and money getting each and every one of the texts on your webshop translated you can just translate your template to the new language and be ready to launch your new products within a few days. Then at least it will never be the written content that holds you back from scaling!
Several e-commerces have successfully used IC Robotics to automate their written content across multiple languages. They now have fully updated product descriptions, meta titles, meta descriptions, and category descriptions on all of their respective markets and are ready to enter new markets whenever they want.
Interested to learn how you can automate your content across languages?
DO YOU WANT TO CHECK IT OUT?