Increase business-critical KPI's with IC Robotics
Streamline the writing process and free time to focus on performance by automating your website texts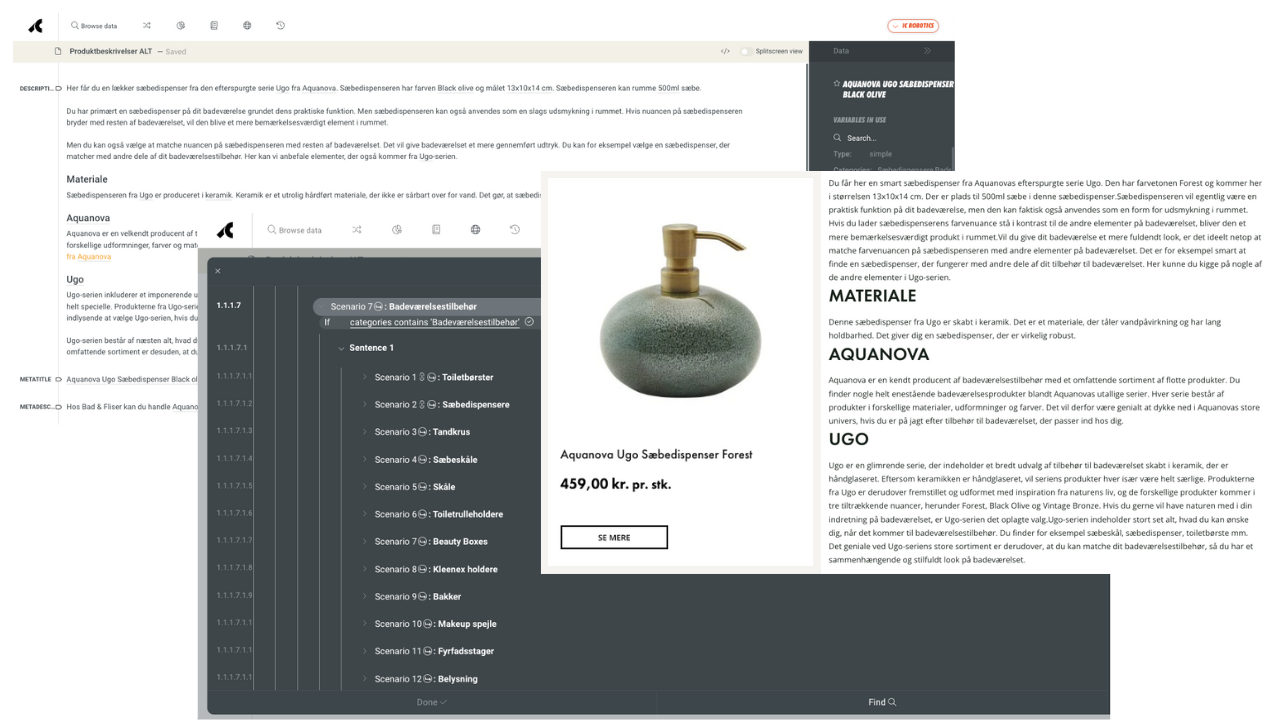 PRODUCT TEXTS, META TITLES, META DESCRIPTIONS, ETC.
AUTOMIZE IMPORTANT TEXTS ON YOUR WEBSHOP
There are quite a few texts that need to be written when you run a successful webshop. Product texts, meta titles, meta descriptions, image alt tags, and category descriptions are all important texts if you want to perform well on our dear friend Google. Besides the demands from Google, you also have to give value to the visitors to your site.
And it can feel like an impossible job to keep track of if you have a lot of products on your website or often make replacements in your product range. So what do you do?
Automate the important texts on your website with IC Robotics and make sure all your products - both new and old ones - have unique and relevant texts that match your Tone of Voice!
CONTENT IS KING
Produce texts that are loved by Google and your visitors
Making excellent written content is a challenge for many e-commerce. If you have tried it yourself you know what we are talking about. Because writing good texts takes a long time - especially if the texts need to be loved by both Google and your visitors. Other than that it can be really uninspiring to write several texts about similar types of products. Honestly; how many different text versions can you write about the same t-shirt in different colors?
This issue often means that the text is not written, it is duplicated across categories, it is copied from the supplier, or the text is written in a bad quality that gives no value to either Google or visitors. And all these solutions can cause some big problems for your webshop.
First of all, Google is not a fan of duplicate content or if there is no content at all. Google prioritizes unique texts and if there are two identical texts it will prioritize the one that was written first. Secondly, your visitors need texts that drive them to buy your products. If they do not get the information they need they will probably buy it from one of your competitors instead.
ONE CENTRAL TOOL
Writing SEO-optimized texts has never been easier
You made a keyword analysis that has given you a number of different keywords to make your texts perform better on Google and you want them to be a part of your texts. But writing the same words over and over again can quickly give you finger cramps. Or maybe you have already written all of your text but got a list of updated keywords that needs to be inserted in all the existing texts. In both cases, it will be a very repetitive and time-consuming task.
With IC Robotics you will have one central tool in which you can write all your texts at once. This means that you can work and make corrections across different categories at the same time without having to click on each individual product. You can go in peace and quiet and make the necessary optimizations without it affecting the current texts on your webshop. But when you are done a new and updated text will automatically appear on all affected products. This makes it a whole lot easier to keep all your text SEO-optimized.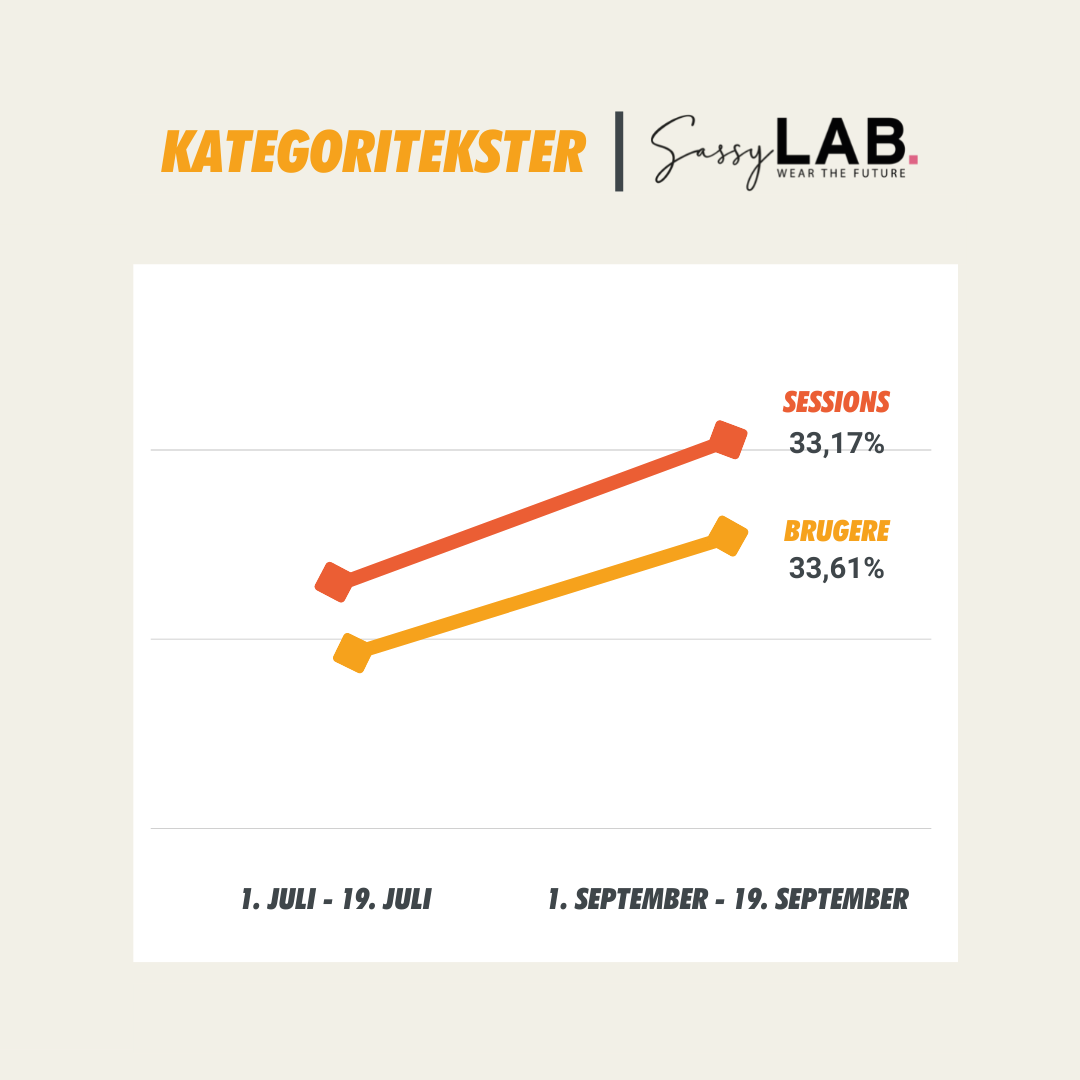 FREE UP TIME FOR OTHER THINGS
Get more time to focus on your webshop's performance
The time you will save by automating your texts will free up time for other tasks that can help you make sure that your webshop is performing as wanted. Maybe you want to use the time to have a greater focus on the quality of your texts, or maybe you rather use it to analyze and evaluate the results to make the right optimizations.
Several of our customers have seen essential improvements on important KPIs such as time spent on page, organic search results, conversion rate, and less support and returns.
Are you curious to see if you can get the same results on your webshop?
DO YOU WANT TO CHECK IT OUT?