Create a stronger brand with IC Robotics
Strengthen your Tone of Voice and streamline the customer journey with automated product descriptions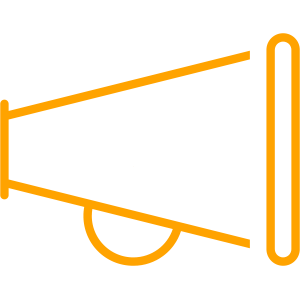 A UNIQUE TONE OF VOICE
Your Tone of Voice helps make your brand recognized and unique
The Tone of Voice is the way a company communicates. It says something about who you are and how you would like to build relationships with your customers. A strong Tone of Voice is reflected both orally and in writing and across all of the company's platforms.
Many e-commerce spent a long time and make an effort to create a unique Tone of Voice that differentiates them from their competitors and makes them recognizable to potential customers. But even with a detailed guideline, it is difficult to establish a Tone of Voice, and since large text tasks typically require several hands there will undeniably be variations in the texts. Simply because all humans have their own natural way of expressing themselves.
Even if you only have one Content Writer writing all the texts it can still be difficult to maintain the Tone of Voice across all products and categories. Especially if you also have other things to do or if a long time passes between new texts that need to be written.
In IC Robotics you write all texts across all categories in one tool. It makes it significantly easier to keep an overview and ensure that your Tone of Voice is reflected in all texts. And you do not need to worry when there are new products that need text. There will automatically appear text on all new products - and they are of course based on your Tone of Voice.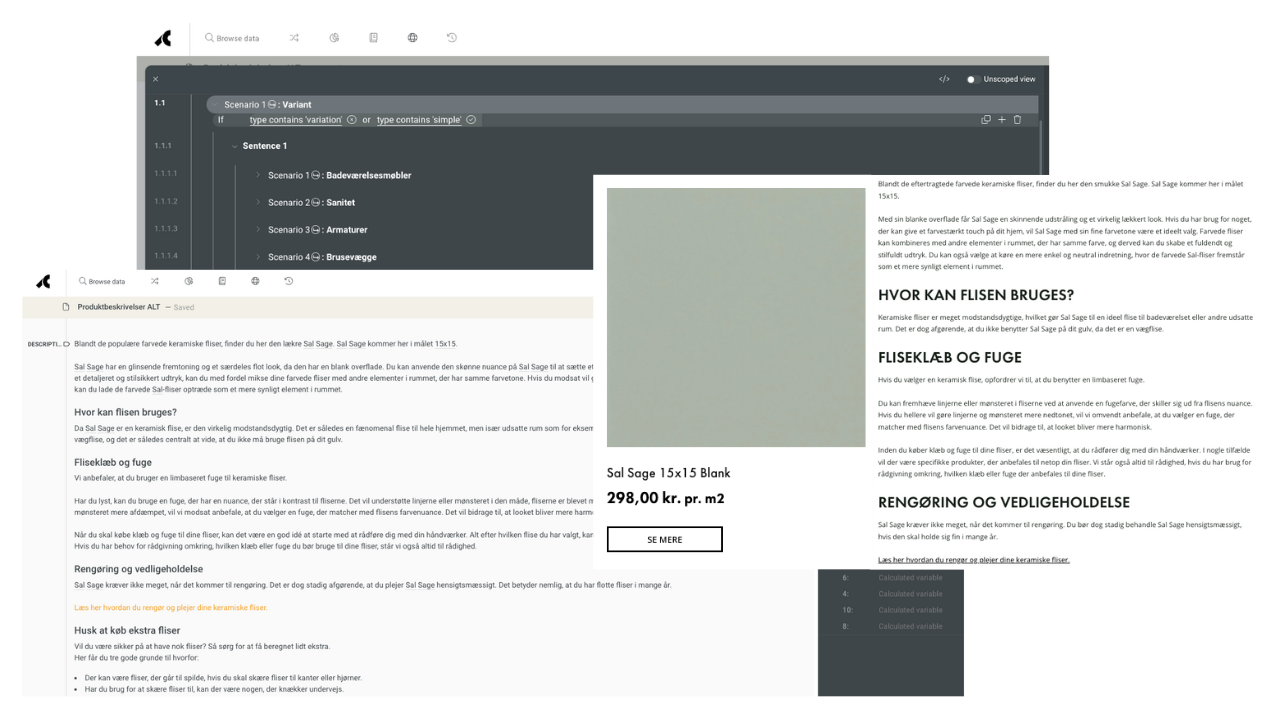 A TRUSTWORTHY BRAND
The magic happens when you combine data and natural language
Customers need to feel safe when buying from your webshop and it is important that they trust you as a brand. Webshop texts such as product descriptions must therefore be informative but still written in a natural language that fits the audience. Customers need information about the specific product to decide whether they want to buy it but they also want to feel like they are buying from "real" people and are not being cheated.
You must therefore find a way to combine product information with a natural language without it taking all the resources out of your business.
And this is where IC Robotics comes into the picture. Because here you get a tool that is directly integrated with your product data. You are writing the texts yourself but are able to use the data as dynamic elements in the text that changes depending on the specific product. This way you can write several texts at once without compromising the quality. Here you go. Informative texts in your own natural language that matches your Tone of Voice.
A STREAMLINED CUSTOMER JOURNEY
Support the customer journey with a streamlined link structure
Linkbuilding is not only good for your SEO. It also helps support the customer journey when customers click around on your webshop. If a customer clicks on a product but realizes that it was not what they needed it can be a big help to forward them to a relevant category rather than them having to find their way around themselves - and in the worst case, leave your webshop. You can e.g. create a link like "See our entire selection of X here".
It might be giving you sweaty armpits just think about how to keep track of linking to all the right categories at the right places. But we can treasure you that it does not have to be that difficult. Because this can be done completely automatically.
IC Robotics is connected with the product data from your webshop which means that you automatically can make it insert the right links in the right places based on the product being a part of category X. And since it works dynamically it will make sure that it applies for all products.
DU YOU WANT TO CHECK IT OUT?